Hello Readers, WAEC 2024 registration and exam date have already been decided. WAEC 2024 registration begins around November 2023 and ends on January 30th, 2024.
The WAEC Examination date for the year 2024 is April 2024. You may click here for the latest official WAEC 2024 Timetable.
Note: WAEC GCE Registration is ongoing.
WAEC GCE normal registration Started on Monday, October 8, 2023, and is expected to end on Friday, December 28, 2023.
How to Apply for the 2024 WAEC GCE.
Candidates are expected to pay a registration fee of Thirteen Thousand, Nine Hundred and Fifty Naira (N13,950) only, at branches of any of the following banks or any accredited agent and obtain the Registration PIN and Information VCD:
First Bank of Nig. Ltd.
First City Monument Bank Plc
Guaranty Trust Bank Plc
Heritage Bank Plc
Sterling Bank Plc
Polaris Bank Ltd
Stanbic IBTC Bank Plc
Standard Chartered Bank Plc
Zenith Bank Plc
Union Bank of Nigeria Plc
United Bank for Africa Plc
Unity Bank Plc
Access Bank Plc
Diamond Bank Plc
Ecobank Plc
Fidelity Bank Plc
WEMA Bank Plc
In addition, candidates will be required to pay Five Hundred Naira (N500.00) commission to the banks/accredited agents.
After obtaining the Registration PIN, candidates should log on to https://registration.waecdirect.org/ for registration.
Now, If you have been wondering where to get the best and latest WAEC news updates and guide about WAEC 2024, how to pass WAEC  and JAMB 2024, WAEC timetable for 2024/2024 WAEC, then continue reading because this article is for you….
WHAT IS WAEC eREGISTRATION:
The West African Examinations Council e-Registration System is a user friendly online registration package for the West African Senior School Certificate Examination. It allows School schools in Nigeria to register their candidates online through the Internet.
The WAEC e-Registration service makes registration easier for the schools and also eliminates errors in registration information that are hitherto made on paper and only detected while processing the paper forms by WAEC. Such documents as Timetable and Syllabus for the examination could easily be printed or downloaded by the School Authorities.
PROCEDURE FOR eREGISTRATION:
This manual for WAEC eRegistration covers the following details:
Payment for the examination
Identification of Examination Officer
Registration of Candidates
Reviewing/Editing of Candidates Information
Generation of Examination Numbers
Downloading of Information
Offline Registration
HOW TO VISIT WAEC E-REGISTRATION WEBSITE:
Although you don't want to visit the WAEC portal to do the registration yourself as a student, you may want to know how the registration portal looks and the steps your centre takes to carry out WAEC e-Registration.
Launch your favourite web browser.
Visit http://www.Waeconline.org.ng/register/
In this website, click on the "May/June Examinations"
Your school will have to sign in as a new user.
The examination enters the necessary details like centre number, candidates WAEC passport, subject of candidates, name and surname of candidates.
Click on the "Checkbox" by the affirmation statement to affirm that all the entries including the attached passport photograph are correct.
You can then download the syllabus, timetable and registration template, and then the registration process continues.
NOTE: For a School Principal/Examination Officer to use the e-Registration Website as a new user, the school must have procured the Online Registration Scratch Card or Pay Voucher from the WAEC Zonal/Branch Office in charge of his/her State. The Examination Officer could then use the PIN (Personal Identification Number) on the Scratch Card or Pay Voucher to sign up as a new user.
PRICE FOR WAEC 2024 REGISTRATION:
Different schools charge different registration fees for candidates. It is no news that many schools in Nigeria (especially private secondary schools) charge up to 50,000 naira and even above for WAEC registration in their respective centres.
The normal price fixed by WAEC is less than #12,000. It is advisable you go to centres that charge less. You should also note that miracle centres charge higher for WAEC registration.
HOW TO PASS WAEC 2024 ONCE AND FOR ALL:
Having heard different rumors about WAEC, you may be left with the question, can I really pass WAEC without runs or expo ? I am here to boldly tell you that you can pass WAEC without WAEC 2024 runs or expo. Click to read how to predict Exam questions in advance
HOW DOES WAEC EXPO WORK?
WAEC expo is a situation where someone sends you WAEC answers on or before the examination day via SMS or social networks. Some centers do help their candidates by supplying them with answers in the WAEC examination hall. These centres are called WAEC expo centres or WAEC special centres.
I am not ignorant of the fact that WAEC expo centres and miracle schools exist. However, you must understand that those things sometimes affect your result negatively. The answers supplied might be wrong or sub-standard. Besides, cheating is wrong and WAEC could withhold your result. Work hard and pass WAEC without runs, expo or special centre.
DO I NEED TO BE IN A SECONDARY SCHOOL TO WRITE WAEC THERE?
The answer is NO. You can decide to choose any secondary school as your examination centre. You don't really need to be a student there. All you need to do is go to the centre when WAEC registration 2024 is close and indicate your interest.
One thing you must note is that you could be charged more than the bonafide students. Schools are fond of charging external candidates more registration fee.
CAN SOMEONE HELP ME TO SIT FOR WAEC 2024?
Someone helping you to sit for WAEC 2024 examination is malpractice. So long you can read and write, you should be able to pass WAEC. It just requires patience and a little hard work on your part. You can still prepare and pass any examination. Even the blind and deaf do pass WAEC exams.
Kindly Read: 10 ways students successfully cheat in exams
WAEC PAST QUESTIONS AND ANSWERS:
WAEC past questions are important for your high score. The use of WAEC past questions can dramatically boost your score. You should learn to be with past questions alongside WAEC new 2024 syllabus.
Click here to read how to download Waec 2024 timetable for free
How do I access WAEC past questions? There are three ways you can gain access to WAEC past questions for 2024.
Get one at any bookshop close to you.
Downloading free WAEC past questions and
Practicing WAEC past questions online for free.
HOW TO READ FOR WAEC 2024:
Are you aware that the way you prepare for WAEC is very different from how you prepare for your class examination? Now you know.
Also Read: How to overcome Exam Phobia and pass with flying colours
WAEC requires tough preparation plans. One of the things you should learn while preparing for WAEC 2024 is studying for long hours without losing concentration and how to remember everything you read in the WAEC exam hall.
WHY WAEC WITHHOLDS RESULTS:
On many occasions, you would have heard someone say something like, "WAEC seized my result or withheld some of my subjects". It is very common. Now, have you ever asked why WAEC seizes result? It's due to three major reasons and they include malpractice, errors while filling in your WAEC details, and errors on the part of WAEC. Error on the part of WAEC could be missing script.
WAEC 2024 REGISTRATION DEADLINE:
WAEC 2024 Registration closing date is January 2024. However, Deadlines may be extended.
WAEC 2024 TIMETABLE:
Click here to be updated about the latest WAEC timetable.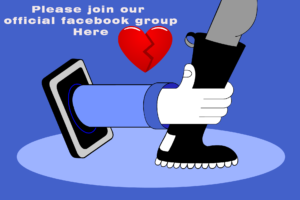 Helpful Links
How to read for WAEC and JAMB.